Raiders of the Lost Ark @ Drive-In Movie Fridays
Miami-Dade County Commissioner Eileen Higgins, District 5, and Miami-Dade County Auditorium present Drive-In Movie Fridays, a monthly summer drive-in movie series featuring top classics and family films projected on the big screen. Drive-In Movie Fridays will take place outside in the parking lot behind the MDCA building. A bag of popcorn will be included with every ticket (1 per vehicle). Your favorite food trucks will be available on-site!
* Tickets are $20 per car, including unlimited passengers.
Steven Spielberg's action adventure classic, Raiders of the Lost Ark, is the megahit about intrepid archaeologist Indiana Jones (Harrison Ford), who in 1936 is sent on a mission to locate the elusive Ark of the Covenant. The storied treasure is said to make those who possess it invincible, and the U.S. Government wants Jones to find it.
1981, 115 minute runtime, Dir. Steven Spielberg, Rated PG, Paramount Pictures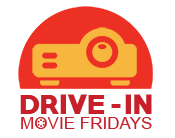 —————————
PLEASE NOTE: Before attending, please review our updated Health & Safety Measures. Gates open at 7:00 pm. Please allow yourself a bit of extra time while planning your trip.